To ensure the identity would stay consistent over the years a style guidelines manual was made. The style guide introduces the main elements of the identity and supports creative work as new content is developed. It assists in producing great work while maintaining the integrity of the organization's identity.
Both the color and type convey a modern youthfulness. The angle of the primary logo mark conveys dynamic movement and an active pursuit. The stamp can be used as a secondary logo and highlights USC. This offers versatility and a variety of logo applications. Yellow is used not only to stand out from the other organizations on campus, but also invokes a sense of joy.
A banner, tablecloth, bookmarks, and cups were designed to match the organization's new identity. Bookmarks and cups were given away during USC's welcome week. During the launch, the club saw a significant increase in sign-ups. This was not due to the new identity alone, but to the corporate team work of all those who participated.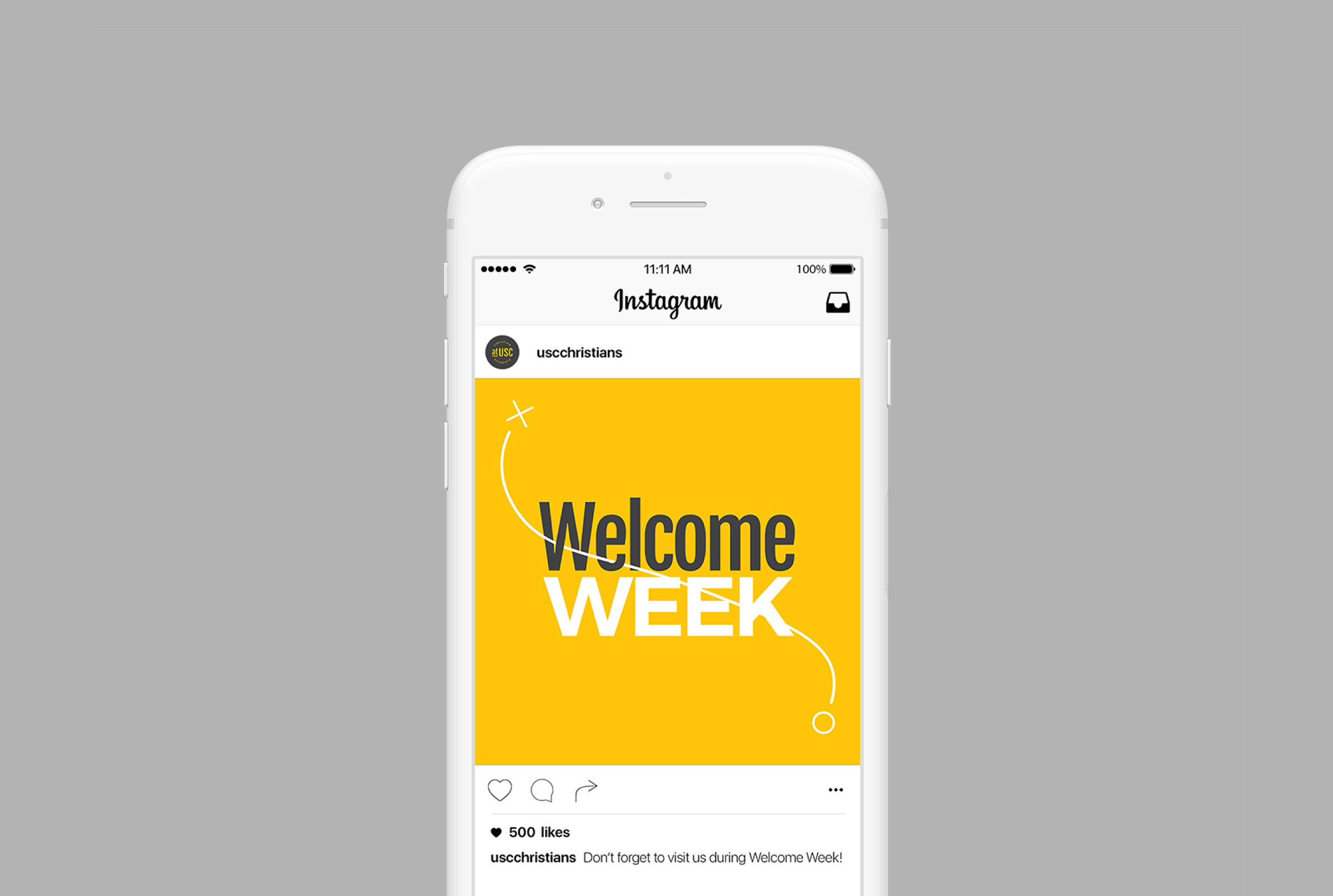 "Eric was professional and timely. We very much appreciated his thoroughness in considering what we wanted and presenting a design that made sense. We also had a limited time frame and Eric met every need and request. Do consider him for your next design project!" -Ben Kwan